Tips on using ribbons more effectively and sustainably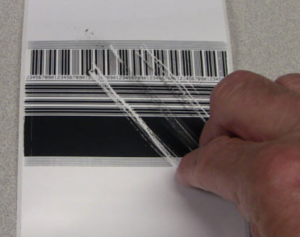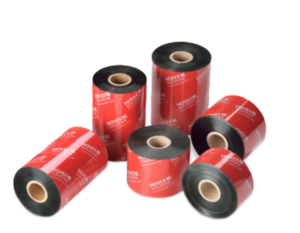 Ink ribbons vary and don't suit all label materials.
Many people don't realise the importance of getting a good match between the ribbons and labels they use. If you don't get it right, your labels will look faint or too black, print will rub off and you could be in line for an expensive surprise when your printhead burns out months or years before it should. If you work with chemicals, the print can disappear if splashed by chemical solvents.
ALS Identify can help, use our tips below or get in touch with your query:
Get sample ribbons and print them through your printer, then try scratching off the print

If you're using them with chemicals, try rubbing the text off with the chemicals

Try adjusting the printer darkness setting. Set it as low as possible to get an acceptable temperature.

As a rule of thumb, wax ribbons can be printed at the lowest temperature or darkness setting, whilst a pure resin ribbon needs a high temperature or darkness setting.
We can send ribbon samples or alternatively we can visit your site to support you further.
Ribbon Save: More sustainable and cost efficient identification
Labels often get printed with only a small amount of information, such as expiration dates, barcodes or other variable data. In common printing methods such as thermal transfer printing, the ribbon and label material pass the printing process at the same time so ribbon consumption is the same as the label material, resulting in using excess ribbon. However when using the Ribbon Save function it ensures that only as much ribbon as necessary gets used, saving you both ribbon and money.
Our XPA 93X Print & Apply and many of our Label Printers have the Ribbon Save function.
See Ribbon Save in action below:
Follow us for our regular updates on LinkedIn.
ALS Identify are specialists in the design and build of custom labelling and identification systems.
With in-house expertise across printing, labelling, verification and servicing.
We are the dedicated partner in the Irish market for NOVEXX; first-class identification and labelling systems and Logopak; world leaders in Print & Apply.
_____________________
//labelling.ie/wp-content/uploads/2023/05/alslogoidentify-centre.png
0
0
kieran
//labelling.ie/wp-content/uploads/2023/05/alslogoidentify-centre.png
kieran
2023-08-18 18:29:10
2023-08-18 18:30:50
Effective and more sustainable use of ribbons